KOBAYASHI HAGURUMA KIKAI GROUP OVERVIEW
KOBAYASHI HAGURUMA KIKAI COMPANY
Kobayashi Haguruma Kikai is our headquarters located in Japan.
The company specializes in machining mechanical parts with high precision, serving for industries related to: robots, electronics, medical equipment, manufacturing new products.
Address:
〒425-0064 shizuoka ken, yaizu shi miwa1031-1, Japan.
Tel: 054-624-0033   –  Fax :054-624-0082
Website  : http://www.k-hk.co.jp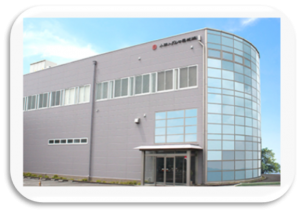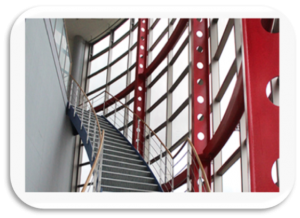 4/1966
Establishing Kobayashi Haguruma Seisakusho Company.
4/1976
Celebrating 10 years of establishment.
5/1981
Renamed as Kobayashi Haguruma Kikai Co., Ltd.
4/1986
Celebrating 20 years of establishment.
1/1991
Deploy and assemble machine components.
1/1995
30th anniversary of establishment.
Deploying and processing electronic components.
11/1998
Deploying processing components with high precision.
9/2001
Setting up the Web of Kobayashi Haguruma Kikai Co., Ltd.
1/2005
Deploying components of 5-axis machine.
4/2006
40th anniversary of establishment.
2/2007
Achieved business improvement certificate (5-year plan).
9/2012
Establishment of subsidiaries (importing components)
2/2016
Director Kobayashi Masaaki retired.
2/2016
Director Kobayashi Masakazu replaced.
4/2016
Celebrating 50 years of establishment.
1/2017
Establishing the electronic management system.
6/2018
Establishing Kobayashi Haguruma kikai Vietnam
2/2020
Establishing Kobayashi Casting Company in Vietnam.
ABOUT US
KOBAYASHI CASTING COMPANY LIMITED
Company Name : KOBAYASHI CASTING CO.,LTD
President                  : Mr. KOBAYASHI  MASAKAZU
Director                    : Mr. PHAM HUU NHIEN
Capitarization           : 3,000,000 USD.
Estabilished              : 13/12/2019.
Employees                : 90
Business Field:
Stainless-steel precision casting, Steel precision casting, mold design, machining precision mechanical parts for industries related to the central gas system of buildings, factories, components of medical equipment, water supply systems, automobile components.
Address:
Slot D6, Hiep Phuoc Industrial Park (phase 2), Hiep Phuoc Commune, Nha Be Dist, Ho Chi Minh City.
Tel           : 028-3636-8727
Tax code  : 0316066776
Mail         : contact@kobayashi-casting.Com
Web         : http//:kobayashi-casting.Com
HCM CITY INDUSTRIAL PARK MAP